End-Grain Balsa Core Material
STANDARD END-GRAIN BALSA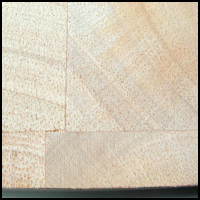 High Quality, Kiln-dried end grain balsa suitable for structural core material in composite sandwich construction.

Typical Material Properties

Density: 9.4 lbs/ft3
Compression Strength: 1837 psi
Compression Modulus: 568661 psi
Shear Strength: 427 psi
Shear Modulus: 22829 psi

Maximum sheet size is 24" x 48" which will be shipped in crates.
Please add $25 handling to cover crate cost.
---
0.25" THICKNESS
---
Prices are in US dollars and subject to change without notice.